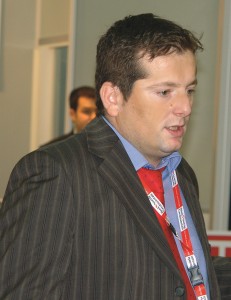 Starting this year, Volumetric  Group has a new development strategy, initiated by appointing a consultant with 20 years real estate experience as head of its territorial operations . Ion Catutoiu, founder of one of the longest history real estate agencies in Romania- RealTime–  assumed Volumetric expansion plans to develop residential and commercial projects.
With this move, Volumetric Group plans to capitalize the Romanian market opportunities, particularly on the niches they activate on and which are on an upward trend.
" We wanted a promoter of our philosophy, who  knows very well the local market and respond to its challenges with professionalism and innovative orientation. We believe that the appointment of Mr. Catutoiu as Country Manager  gives us the certainty of achieving the objectives we've set for the next period. " said Jordi Sans Domenech, General Manager of Volumetric Group.
One of the most innovative projects currently developed in Romania by Volumetric  is Ficusului Residential, a select condominium located in an exclusive area of Bucharest- Ficusului Blvd., near Herastrau Park( see offers here). The construction works will be completed in June, this year and have as primary objective making reality the company vision towards the harmonization of comfort, safety and quality lifestyle as main principles. Another important project developed in the past by Volumetric in Romania is Privilegio Brasov, whose 156 residential units and commercial spaces of approximately 1,300 square meters were 98% sold , although the entire real estate market was going through rough times. Also in Brasov in 2013, Volumetric built a Billa store, which was immediately sold in 2014.
Volumetric company's objectives for the next period is to develop residential projects in the central and northern Bucharest, on its own or in partnership with other investors and developers interested in the local market.
Volumetric portfolio includes several lands for residential and commercial development in Bucharest, Brasov and Pitesti. The mother company is headquartered in Barcelona, with subsidiaries in Poland, Hungary and Romania.